The statut of site admin
The site admin statut allows you to easily manage your teams' Fabriq information. It gives you the statut of team owner for all teams, this means that you will have the same rights as a team owner but by default for all teams. See
🏉 Manage your team members
for more information about the rights of a team owner.
A dedicated space
As a site administrator, you have access to a space that allows you to view all the teams on a site.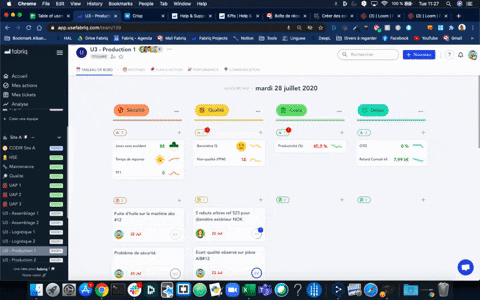 The first tab
General
shows you the list of site admins (those who have the same statut as you). The second one,
Teams
, allows you to access the list of the site teams and to modify their parameters.
From this second tab, you can:
Create a new team
Enter the parameters of each of the existing teams by clicking on the name of one of them.
It is from the team settings that you can manage the list of members, categories, indicators etc. You can then decide to designate yourself as a team member to view the contents of the team.
In short, a site admin can:
- Add new teams
- Modify all teams on the site (Add member, change statuts, add category etc.)
Published on: 28 / 07 / 2020