Notifications
There are
2 types of notifications in Fabriq :
🔔
Personal notifications
🟠
Team notifications
🔔 Personal Notifications
The
bell
in
top right
indicates
your personal notifications
:
- A reminder of a new task you were assigned at the meeting;
- Reminder of a ticket you were assigned in a meeting;
- a ticket for which you are responsible has been modified
- One of your task has been marked as completed.
You can
access the tickets corresponding to the notification
directly by clicking on the bell.
🟠 Team notifications
When a
new ticket or a new communication is created
, a
notification appears on the team concerned
:
The dots then tell you whether it is a
new ticket in the task plan or a new announcement
:
The
new tickets and new announcement
are indicated by a small orange
pastille
. You just have to open the content to make the orange
pastille
disappear.
New tickets: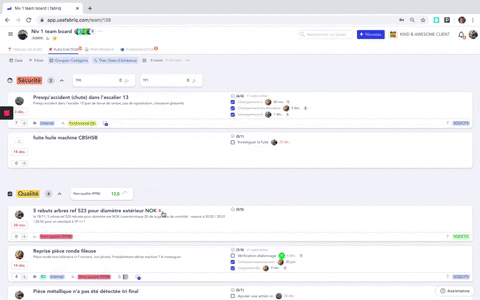 New communications :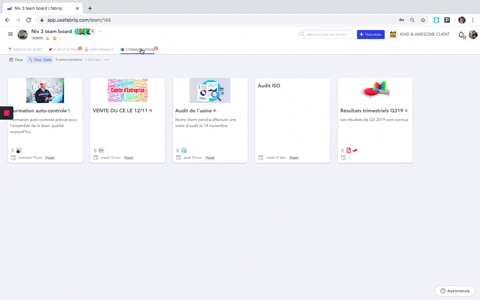 The
new tickets are also indicated with an orange dot in the dashboard :
Published on: 07 / 04 / 2020