Access archived tickets
You can find all the old tickets of your team in the archive.
Go to the team's task plan and
click on the three little dots ...
available next to the filters in the task plan :
Then select
Archive
:
This gives you access to all archived team tickets. You can :
-
Consult the tickets
in the different pages
-
Sort by date
ascending or descending archiving date
-
Search for a ticket by keyword
via the search bar (
🔍how to use the search bar?
)
-
Unarchive a ticket.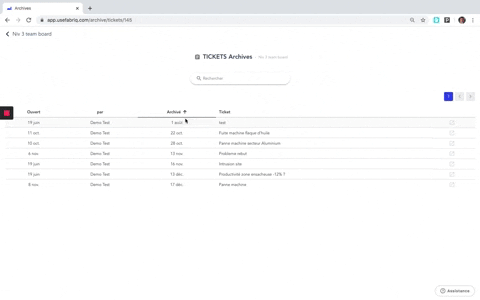 Published on: 09 / 04 / 2020