Process analysis
Fabriq offers you first elements of analysis to
monitor the effectiveness of problem solving routines
.
In the sidebar select
"Analytics"
:
In this section, you can select one or more teams from your site and follow :
- The
volume of ticket
:
number of open and closed tickets
- The
average resolution time
: the
average closing time
of a ticket or an action according to its relevance to you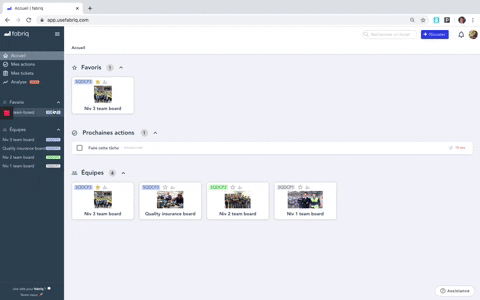 We are working to offer you further analysis. Any cravings? Ideas?
Tell us here
!
Published on: 09 / 04 / 2020